The 'Praying for Thai Buddhists' prayer guide was produced by the CIM Network. The CIM Network is an alliance of missionaries all over Thailand who are dedicated to working together to see movements toward Christ among Thai Buddhists.
The CIM Network was started in 2017. Missionaries from several mission agencies came together to discuss ways how to more effectively reach the unreached Thai Buddhists.
CIM stands for the 3 values that unite us:
C – Christ above all else
I – Insider Paradigm
M – Multiplication
Our goal is to see Christ lifted up in Thailand.
After almost 200 years of missionaries in Thailand only 0,2% of all Thai Buddhists turned to Jesus. That makes the Thai Buddhists one of the 20 biggest unreached people groups worldwide. We believe new ways need to be found to share the Gospel with Thai Buddhists. As well we explore culture sensible and easy reproducible ways of discipling Thai Buddhists in order to see multiplication happen in Thailand.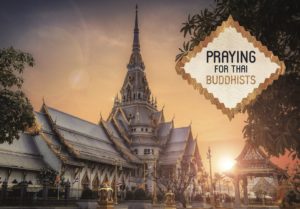 Pray for Thai Buddhists
One more thing we are doing is producing media which will help birth movements in Thailand. With the prayer guide "Praying for Thai Buddhists" we hope to raise worldwide prayer for the Thai Buddhists. This will lay the foundation for breakthrough in Thailand.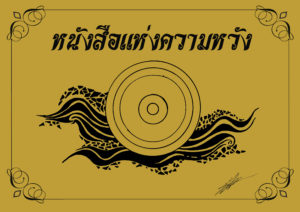 The Book of Hope
หนังสือแห่งความหวัง contains over 100 Bible stories from Genesis to Acts in contextualized and easy-to-understand Thai language and artwork. The stories are available as audio recordings on YouTube as well.
At the moment we are working on a contextualized Gospel Presentation Video Clip which hopefully will be ready by the end of 2019.