Praying for Thai Buddhists
The prayer guide features 30 Days of stories, images and prayer ideas to help you pray for the unreached peoples of Thailand.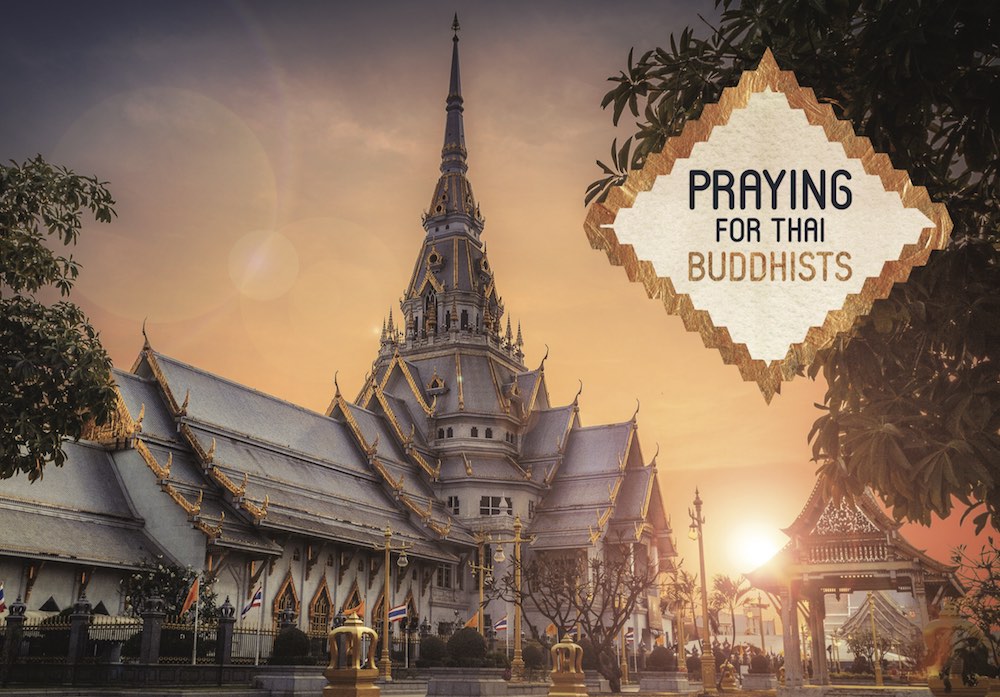 Printed Prayer Guides
Printed copies are currently available in Thailand & Germany via the online store.
PDF Prayer Guides
You can buy and download a PDF prayer guide from our online store as well.
Bulk Orders
The Print Prayer Guide and Book of Life are both available for cheaper prices if ordered in bulk*.
1 printed copy = 60 Baht per copy
Starting with 10 copies = 50 Baht per copy
Starting with 100 copies = 40 Baht per copy
Starting with 500 copies = 25 Baht per copy
Starting with 1000 copies = 20 Baht per copy
*NOTE: Once you complete a purchase we will contact you to determine shipping costs for your region. You can then pay these extra costs via PayPal or credit card.
Shipping
Worldwide shipment is available as well. Please send us a message to learn more.